Musculoskeletal Injuries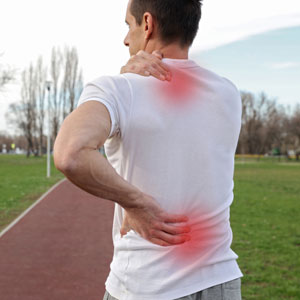 There has recently been a drive towards using complementary medicine in acute injury management. This Analysis and Treatment of Common Musculoskeletal Injuries course will provide you with the skills and knowledge to prevent, assess and rehabilitate both acute and chronic conditions in a variety of sectors including sport.
You will be given the opportunity to develop recognised practitioner skills in a number of areas including Posture Analysis, Specific Massage Techniques, Muscle Energy Release Techniques, Strapping and Taping, and Ultrasound. Significantly based upon a practice-based approach to learning this route of study engages and challenges you as a practitioner. As well as developing an understanding of the mechanics of injuries and the treatment protocol philosophy, you will also gain knowledge of a holistic approach to care, evidenced-based practice and therapeutic skills.
Our Tutor and the Clinic will provide you with real-world opportunities to observe and practice on patients with acute and chronic injuries. In addition, we will give you experience in the assessment, treatment and rehabilitation of acute and chronic injury management.
Part Time
We know that most of our students have full or part-time jobs, which is why all of our courses are part-time and designed to fit around both personal and working lives.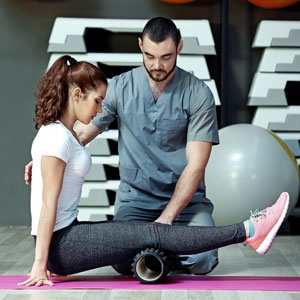 Easy to Reach
Situated in the Plassey Wrexham, North Wales with ample parking we are just over an hour's drive from Manchester Airport, 4 miles from Wrexham General station - students attend our courses from all over the UK and Europe, with everyone finding it easy to reach us.
Our courses are fully accredited
This ensures that our courses meet the top standards, and allows our graduates to apply for professional registration with the Federation of Holistic Therapists, the Acupuncture Association of Chartered Physiotherapists (AACP) for advanced Membership status and the Acupuncture Society and the British Acupuncture Federation.
This Course is accredited by the Federation of Holistic Therapists (FHT).
Course Information
Next Start Date: September / January
Duration: 6 days part time - 1 day per week on a Tuesday 0930 to 1600
Cost: £600
Location: Unit 7a The Plassey, Eyton, Near Wrexham LL13 0SP
If you have any questions, or would like to apply for a place on our diploma, please contact us